April 2018 Promotions - South Dakota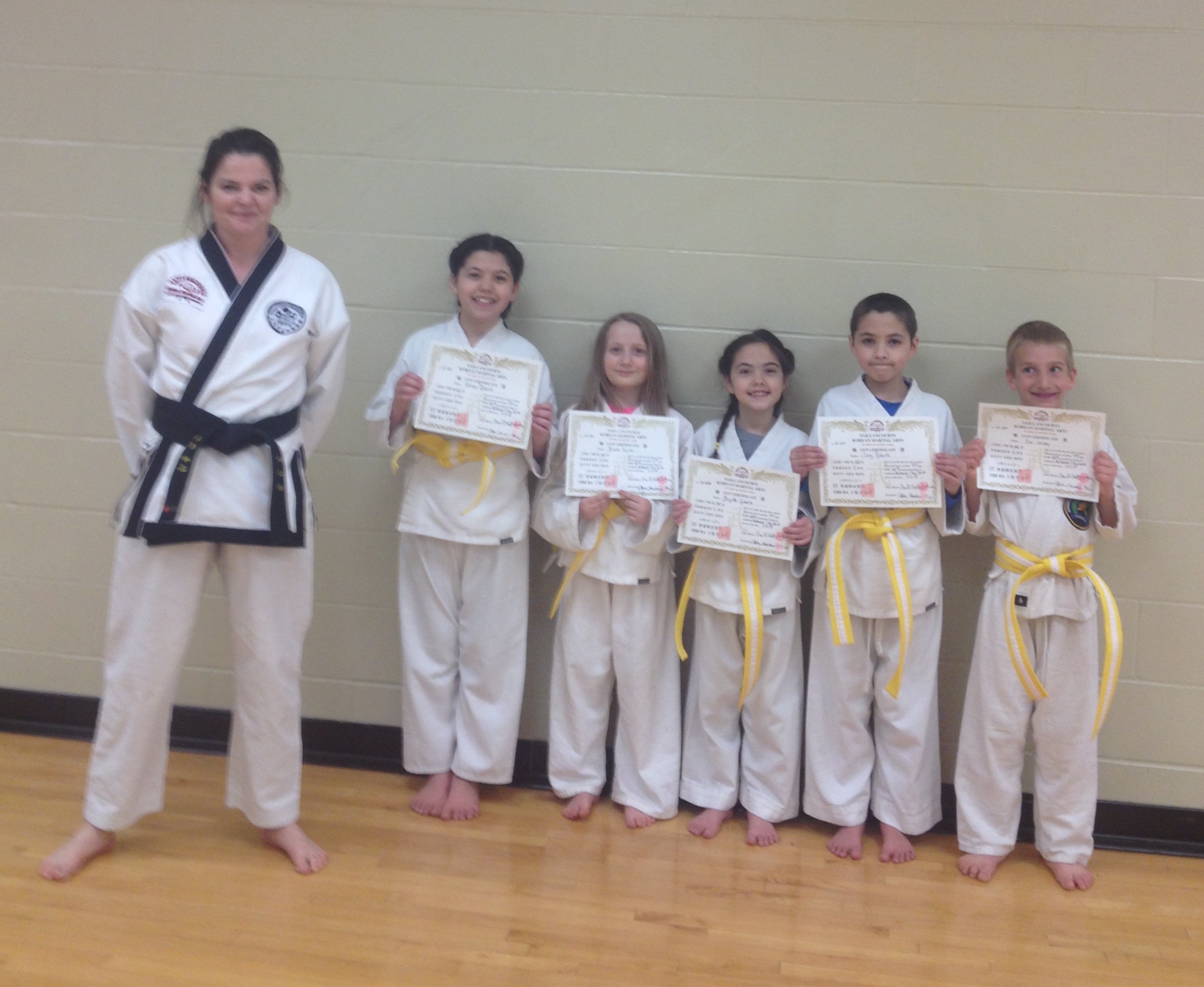 March 2018 Promotions - South Dakota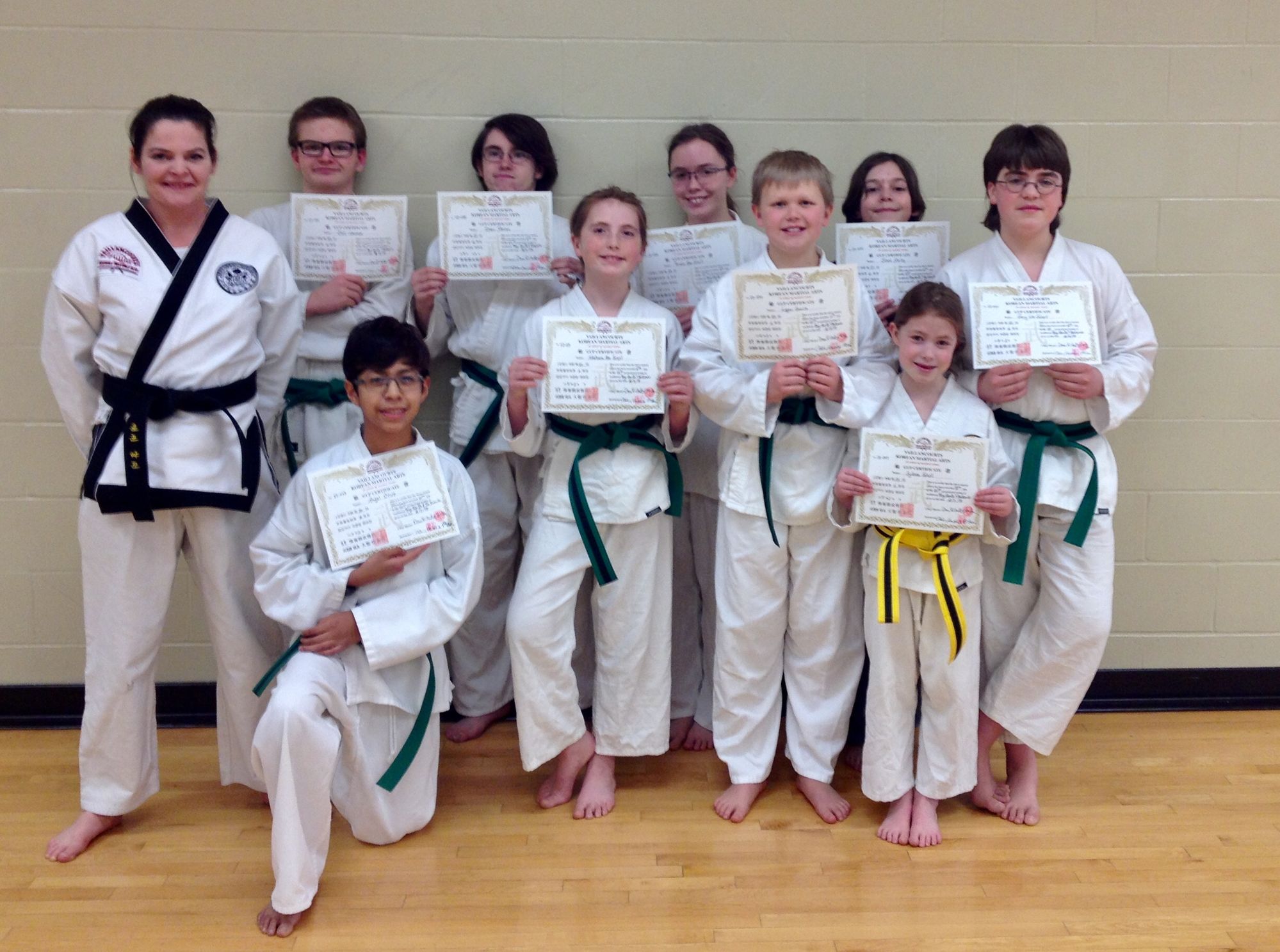 Back Row (L-R): Jack, Isaac, Porsha & Jared.
Front Row (L-R): Ms. Huether, Angel, Nastasia, Logan, Sylenea & Gary.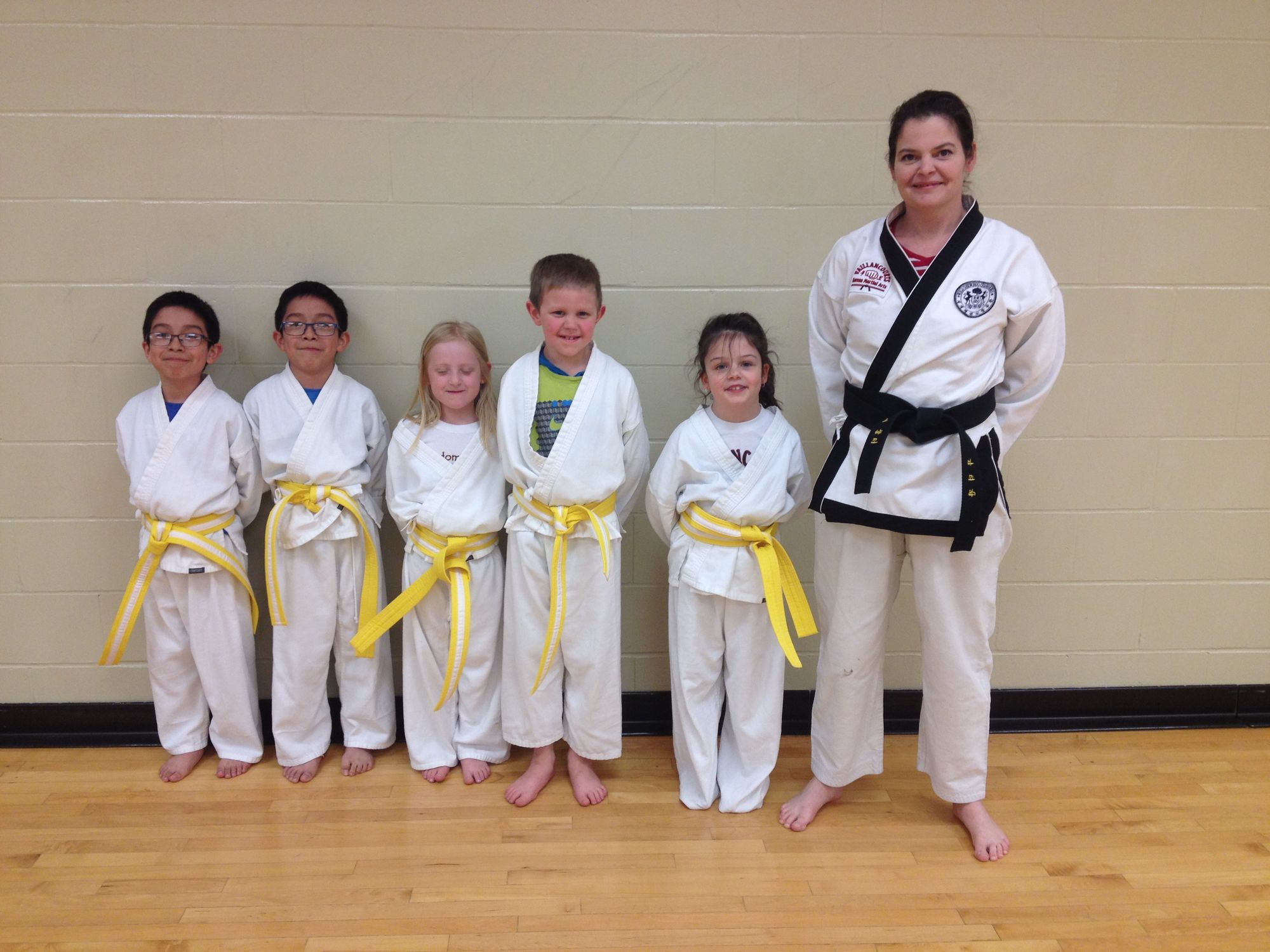 Miss Huether (R-L) with Lucy, Evan, Ellie, Sebastian and Joshua.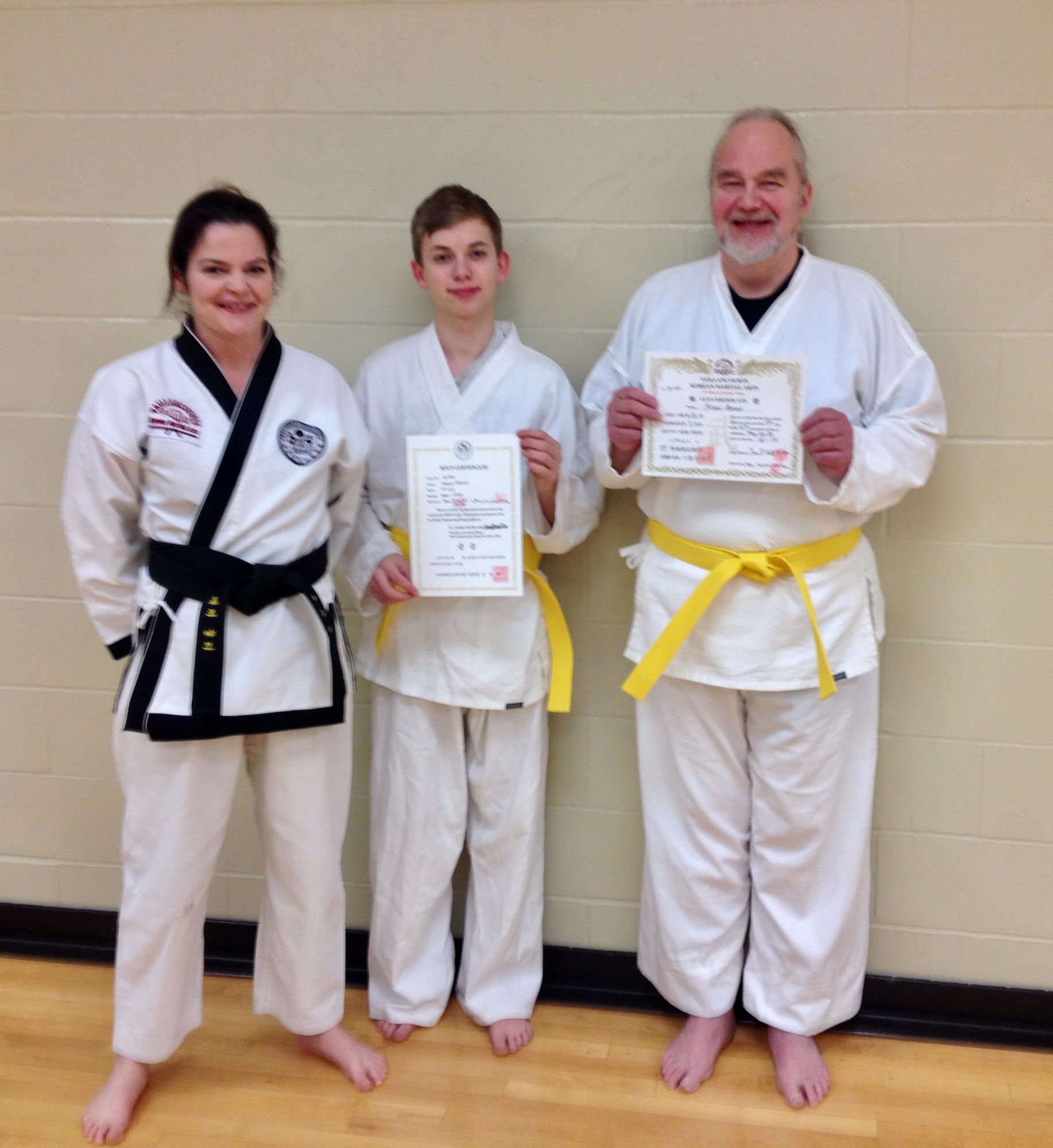 Miss Abby Huether (L-R) with Foster and Michael.
March 2018 Promotions - Maine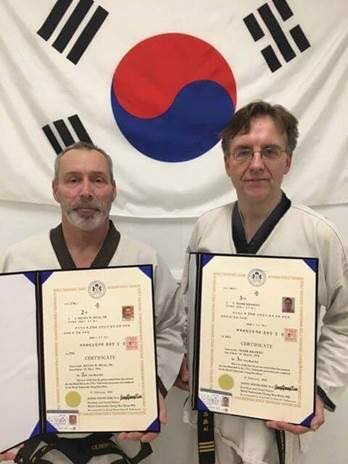 Mr. Real, Sr. (2nd dan) and Mr. Krawec (3rd dan).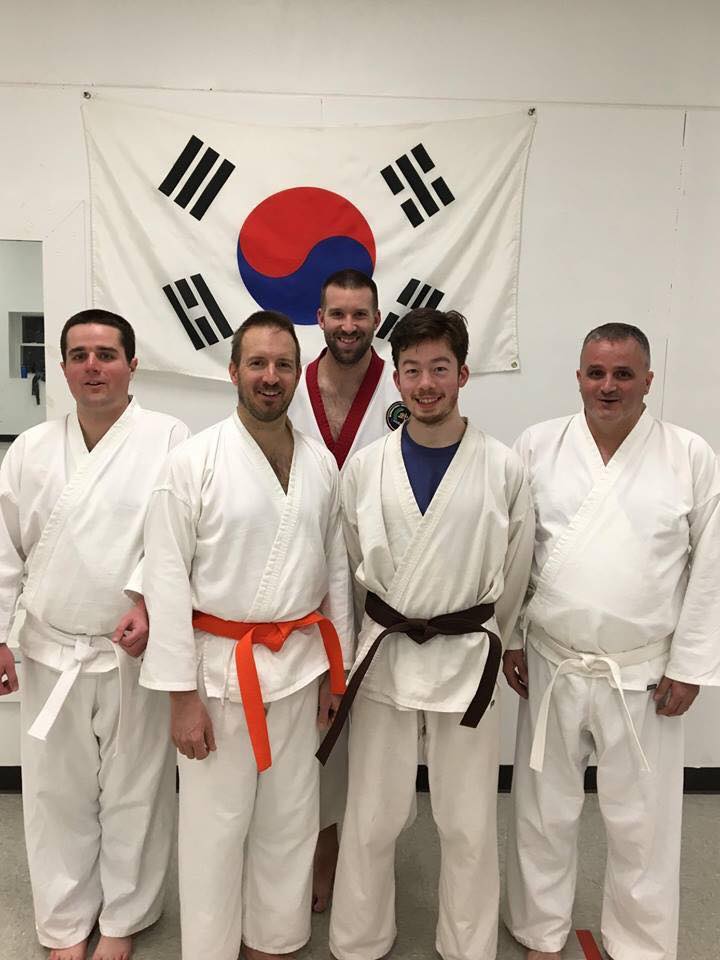 Brian and Lani.