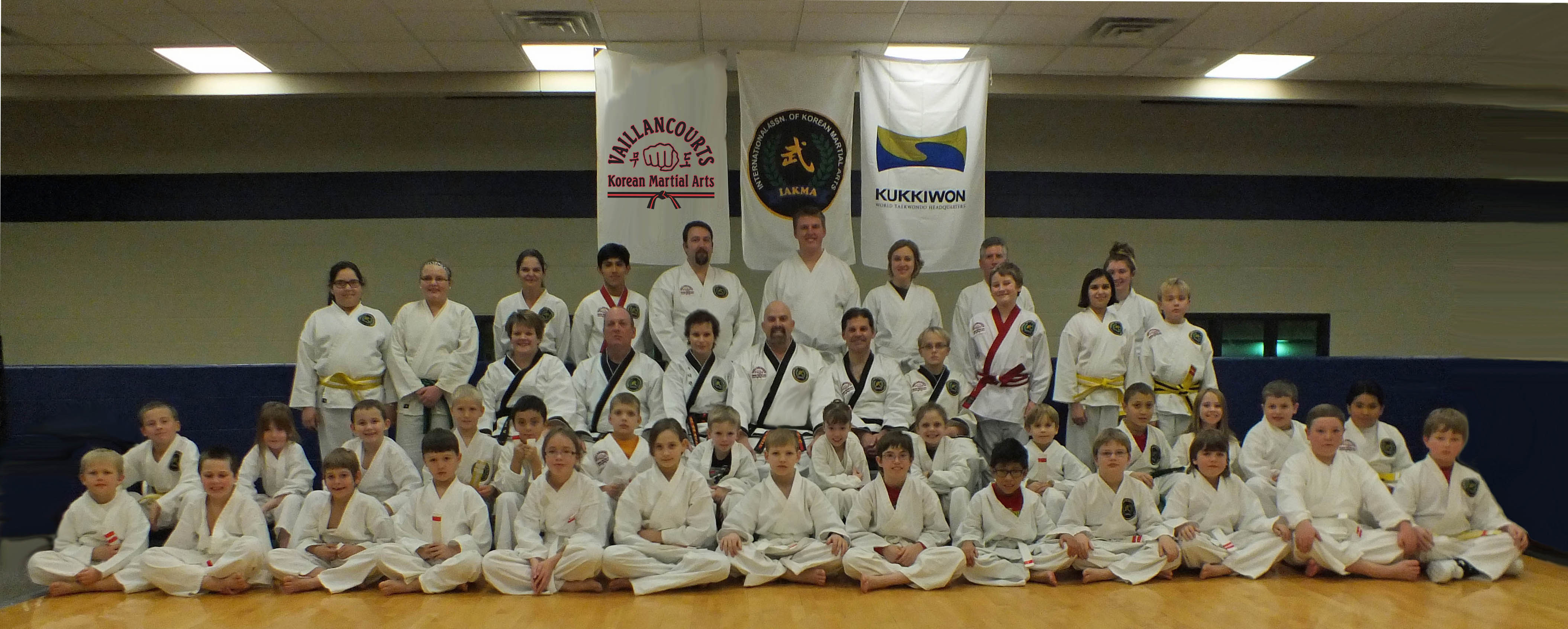 Vaillancourt's Korean Martial Arts
Vaillancourt's Korean Martial Arts (VKMA) is a traditional, yet progressive self-defense program taught and overseen by an 8th degree black belt. Grandmaster Vaillancourt is college-educated, a parent, and has over forty-two years of training in the Korean martial arts.
​Grandmaster Vaillancourt teaches the adult advanced classes in Huron, SD and personally mentors his instructors teaching in Huron, South Dakota (Huron Korean Martial Arts), Bangor, Maine (Black Bear Taekwondo) and Augusta, Maine (Augusta Taekwondo). Visit their respective pages for more information.
Thank you,

Dana Vaillancourt, 8th dan
Vaillancourts Korean Martial Arts

Tang Soo Do & Taekwondo in South Dakota and Maine!!